Plan and Create Planograms
Up to 80% OF TIME SAVED WHEN PLANNING STORES
Save time, maximize sales, and establish clear branding rules when creating store guidelines digitally.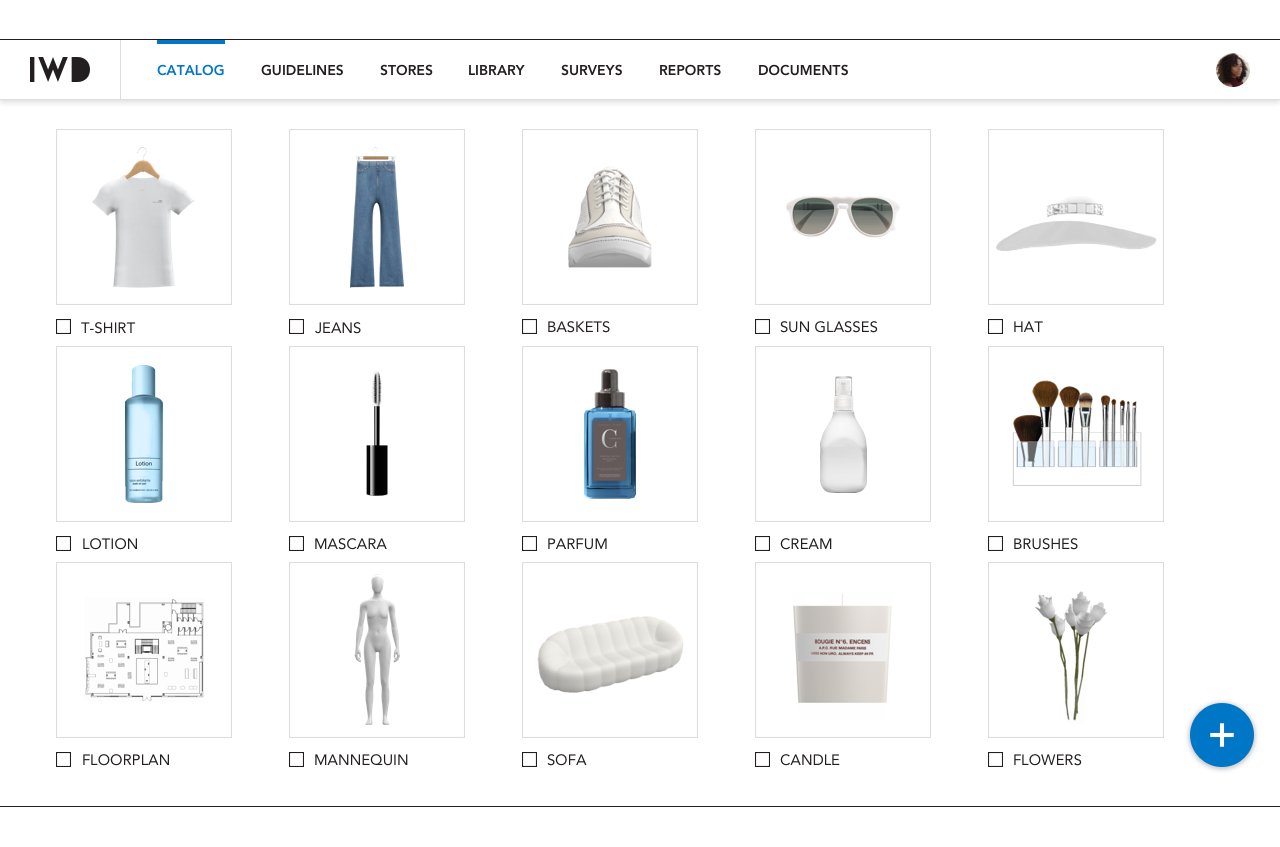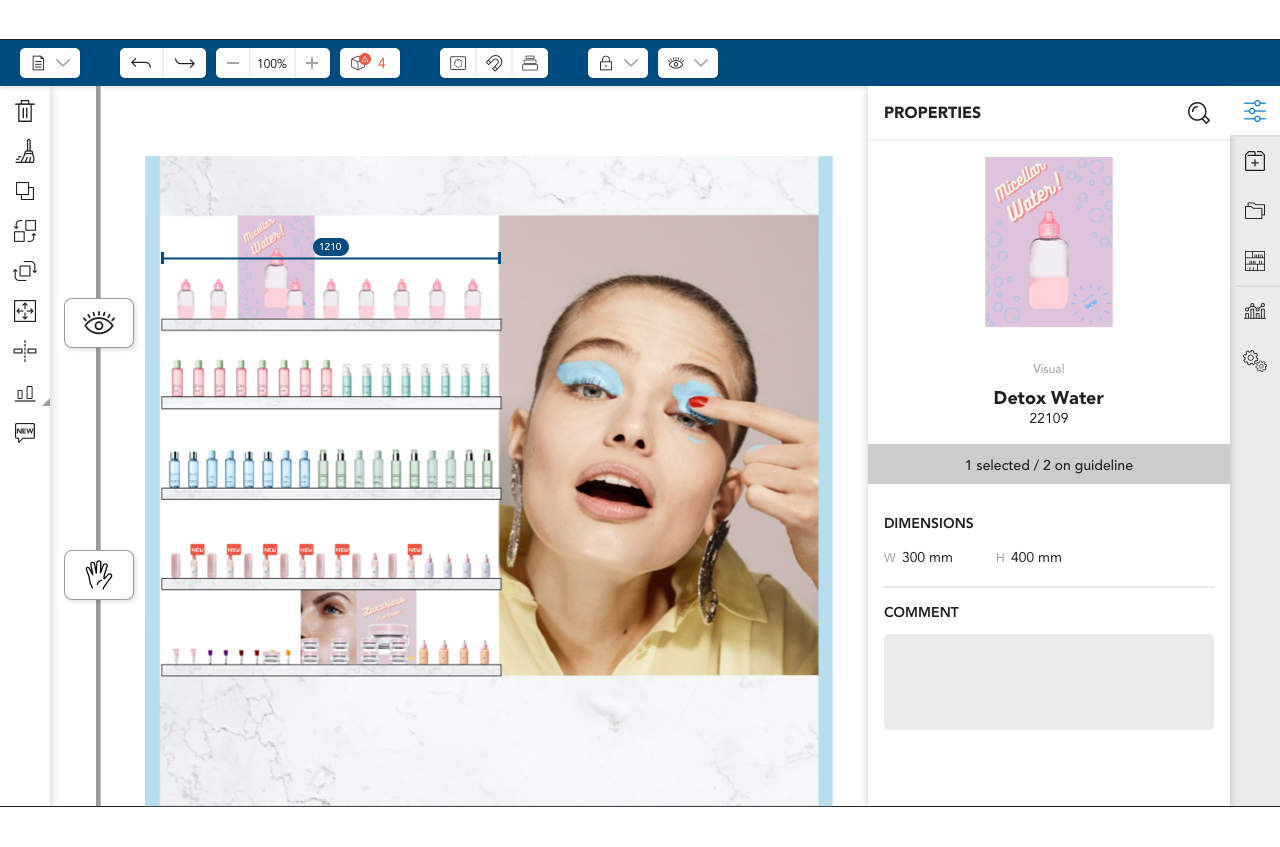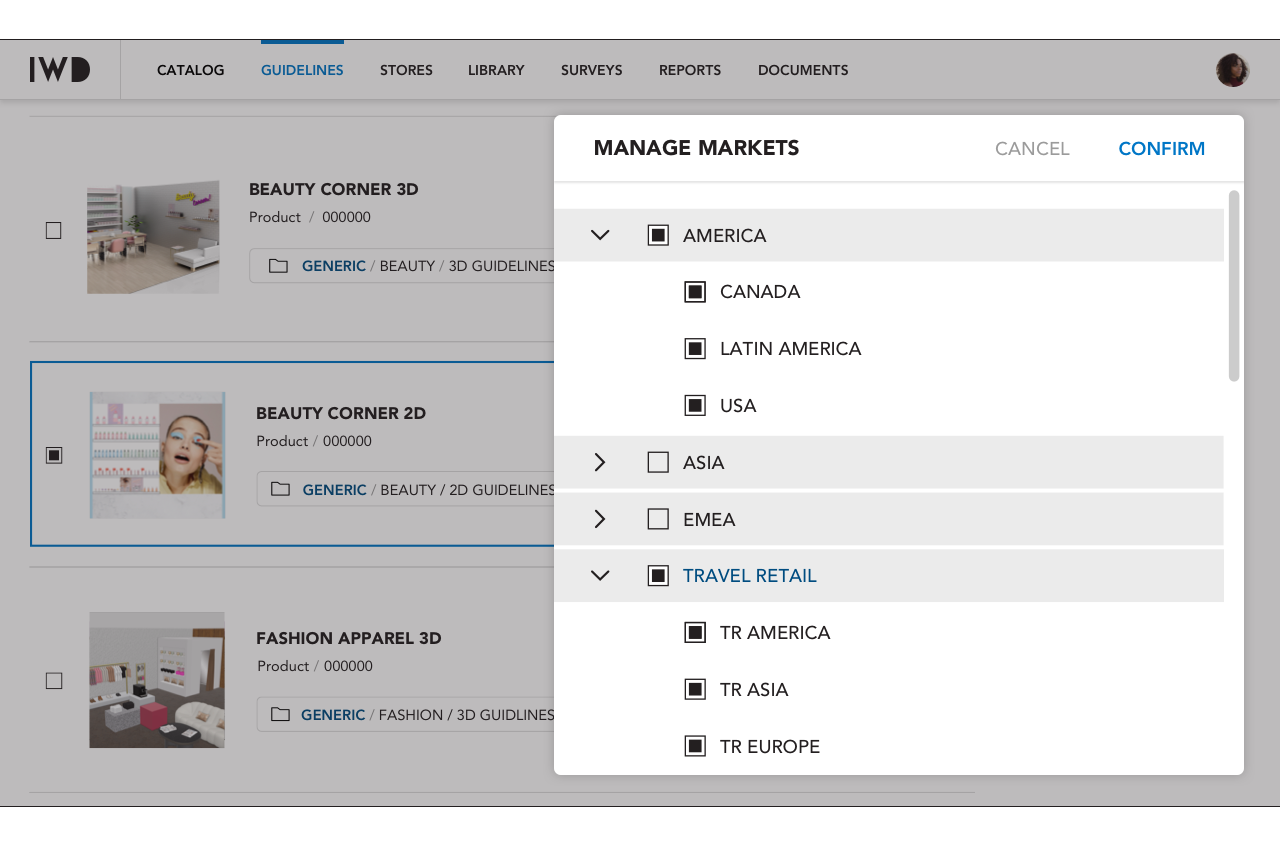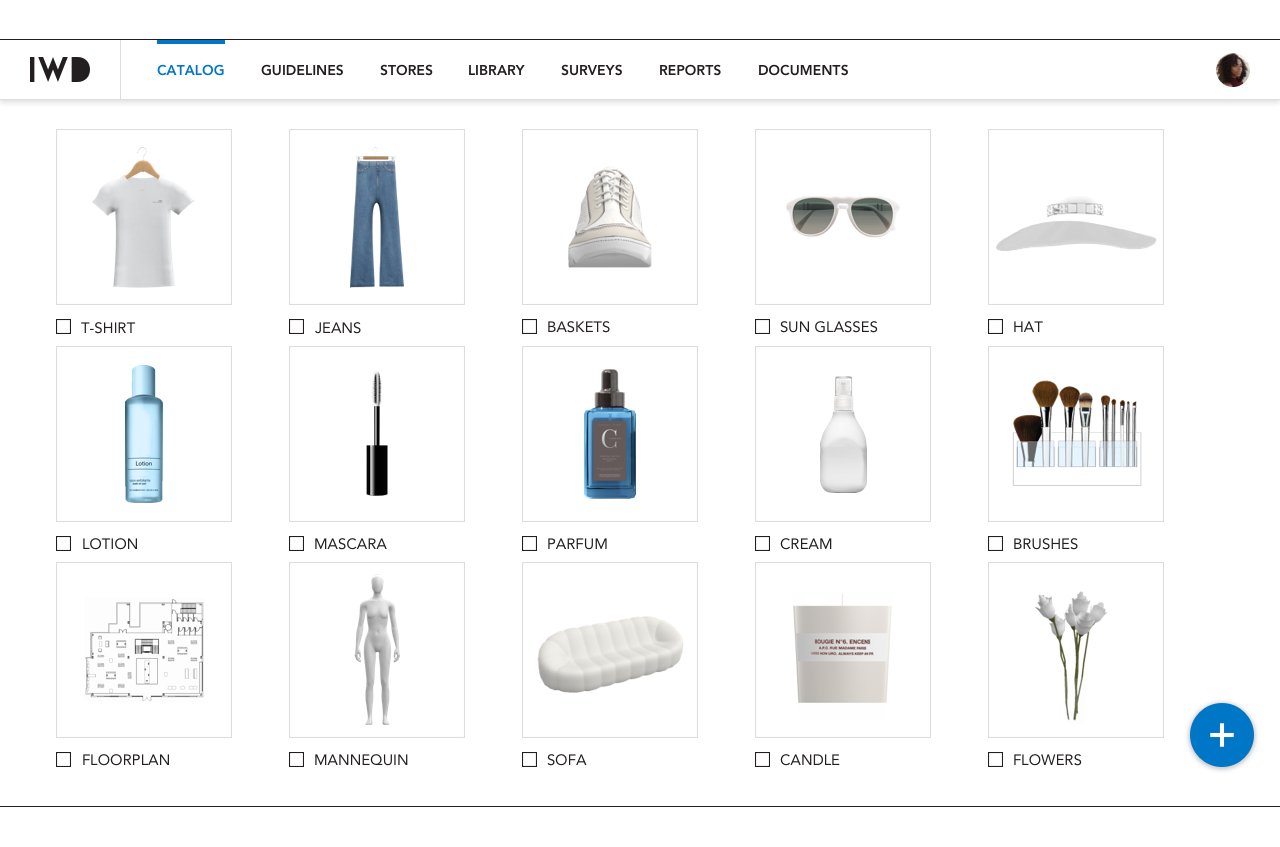 All brand assets in one place
Centralize your marketing, brand, and product assets in one location. Ensure every user can access the most up-to-date content faster than ever. Add all necessary assets, including marketing and promotional material to your product catalog. Allocate content to chosen markets and stores.
Custom online catalog
Connection to internal information systems
Product and market allocation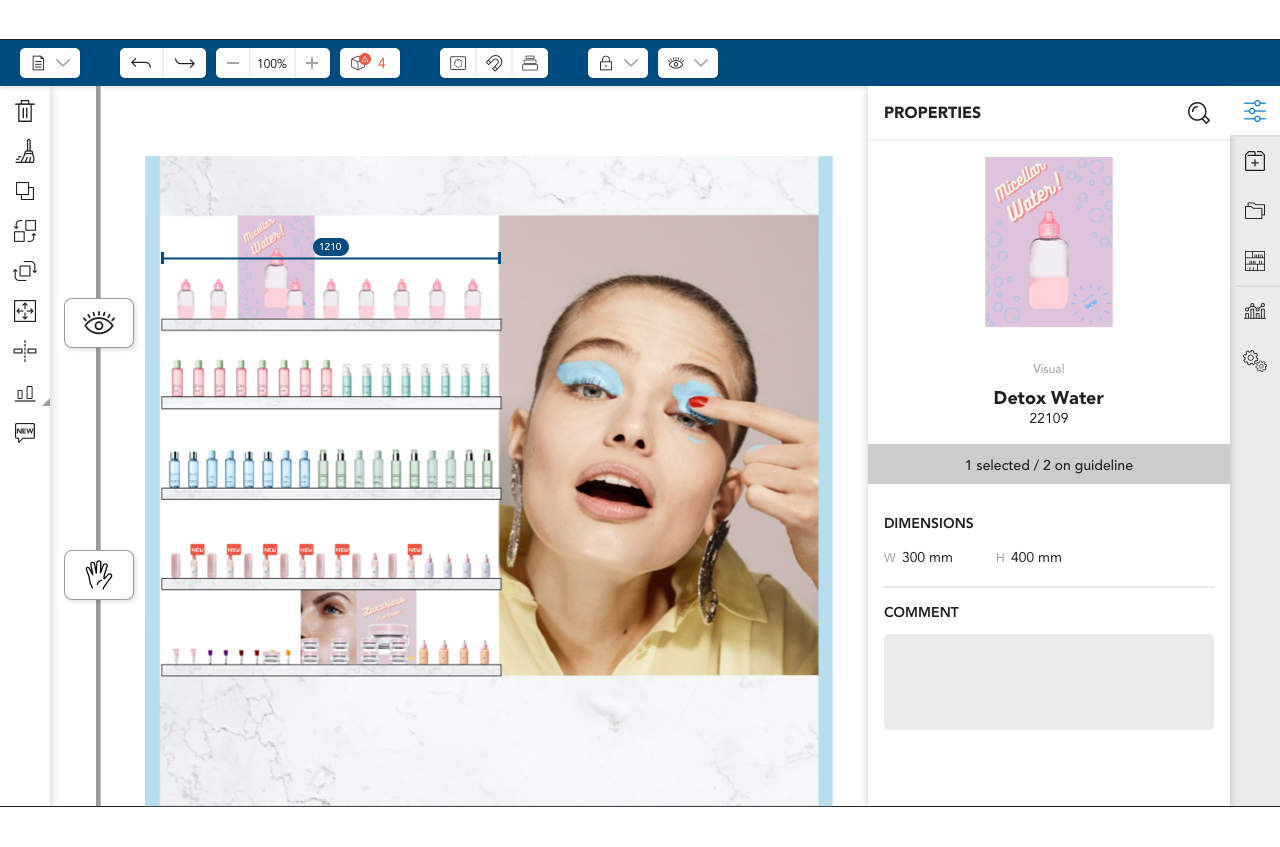 Build planograms in 2D & 3D
Create planograms with standard 2D linear shelving, complex fashion or makeup stands with fully modeled 3D stores. All brand assets are available and personalized according to markets and store configurations. No matter what industry you're in: luxury, accessories, shoes, food & beverage, and more, IWD adapts to you.
User-friendly drag & drop interface
Lifelike 3D Environments
Guidelines export (HTML, .csv, etc...)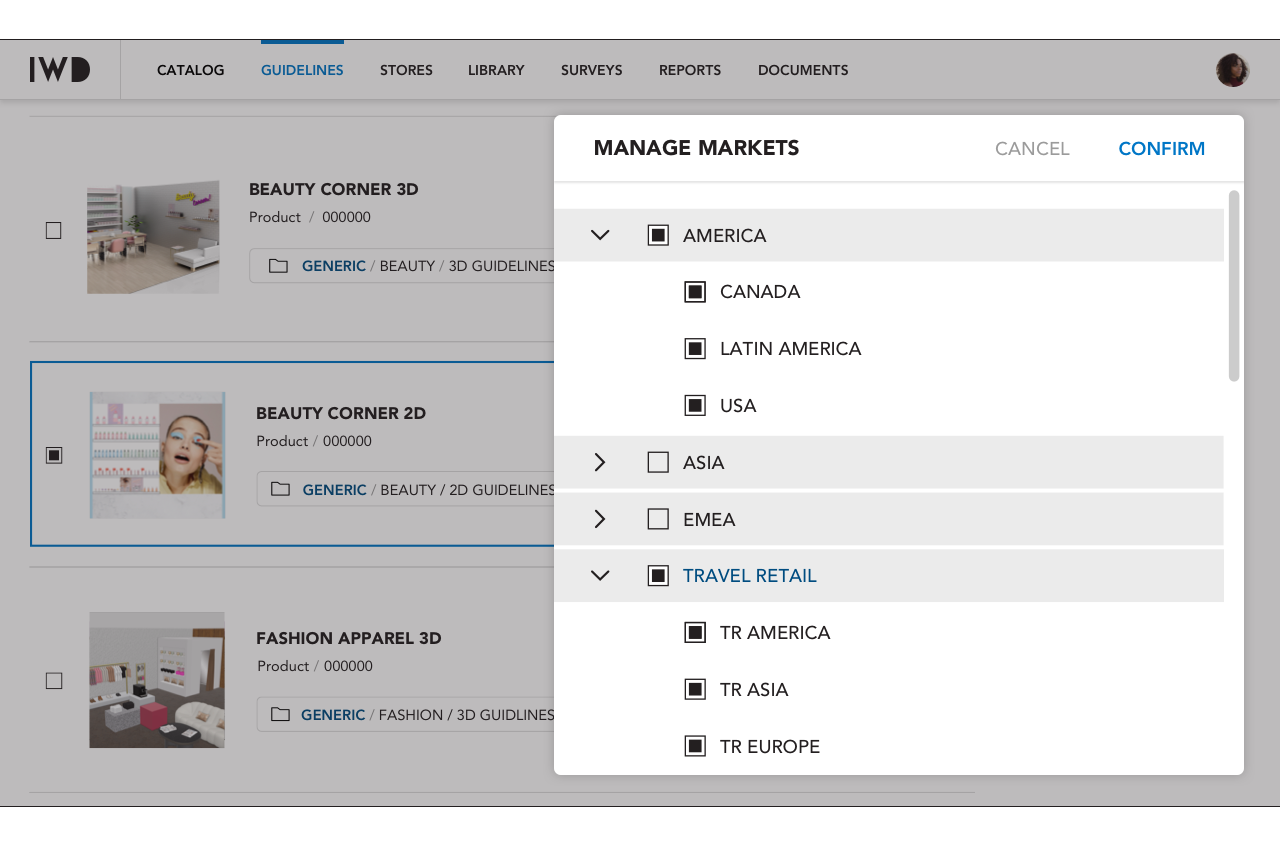 Optimize product placement
Retrieve products, fixtures and other brand assets included in the guideline directly from the catalog. Control the availability of both products and guidelines for each market. Locally, users will be able to adapt with their current product assortment and/or actual store space.
Worldwide assets in one online platform
Local product catalogs and store listings
Accurate in-store execution instructions
Stock capacities and sales forecast
Digitize your merchandising process
ENSURE BRAND CONSISTENCY
Boost Sales
BUILD DIRECTIVES
IN 1 DAY
instead of 7
UP TO
4X
FASTER TIME TO MARKET
More Than 500+ Brands trust IWD